Puffins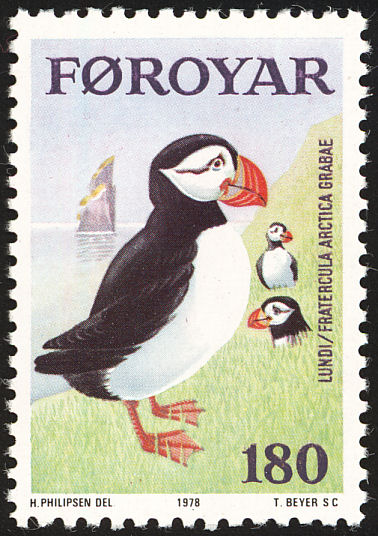 The puffin is a true bird of the sea, coming ashore only to nest. They nest in burrows, usuallly on inaccessible cliffs, often taking over disused rabbit burrows. Their striking bills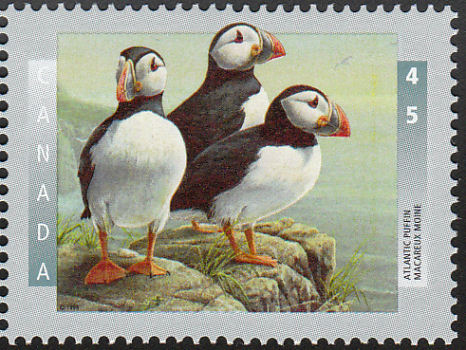 become even more colourful in the breeding season, which has earned them the affectionate (though scientifically inaccurate) name "sea parrot". When feeding their young thay are often seen with a row of sand eels or sprats neatly packed in their bills.
Oscar J. Merne (National Parks and Wildlife Service in the
An Post booklet on Birds of Ireland stamps.
---
Some of the puffins from Skellig Michael / Puffin Island have been geotagged and recorded as flying in search of fish across the Atlantic in the autumn and back in the Spring.